Ambient Light Operation at its best: epc660
Outstanding reliability is a hallmark of Swiss quality. But here at ESPROS Photonics we make this a priority, because we know that for many of our customers, safety is critical. And thanks to the exceptional reliability of our products, under all environmental circumstances, we can effectively contribute to the safety of our partners' solutions. For this reason, we recently implemented and released a major optimization of the operation of our epc660 chip, which is a huge step forward for applications in fields such as autonomous driving, ADAS, AGVs, outdoor surveillance or people counting.
This optimization will be critical wherever there is a need to operate outdoors, in strong sunlight, with a wide field of view and long integration time.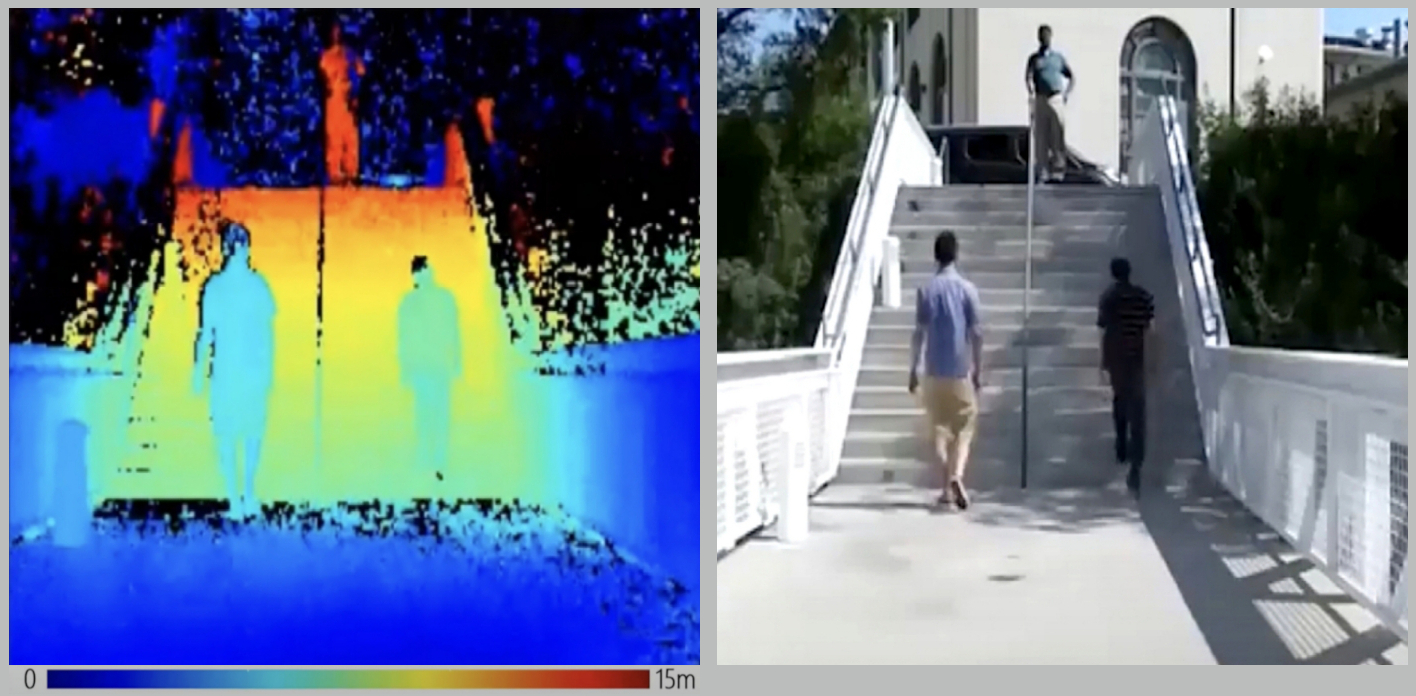 The outstanding performance in full sunlight of the epc660
As the image above shows clearly, the reliability of the distance measurement in full sunlight of the epc660 was already outstanding even before this enhancement, thanks to an eight million electrons of full well capacity.
However, at very high ambient light and signal level, the signals became corrupted. We modified the pixel sequencer which optimizes the pixel operation further. This leads to a spectacular 92 dB of ambient light dynamic range.
Comparison between the pixel sequencer v11 and the

newest V14 in full sunlight and with a long integration time
Now the latest version of the pixel sequencer (V14) allows reliable distance measurement even when these two conditions are both present at the same time: full sunlight and a long integration time.
Under this link you will find more information about ESPROS epc660, together with the latest version of the data sheet. And for a detailed introduction into the extraordinary performance of this microchip, please don't hesitate to contact us. We will be pleased to explore with you how we can add value to your solutions.