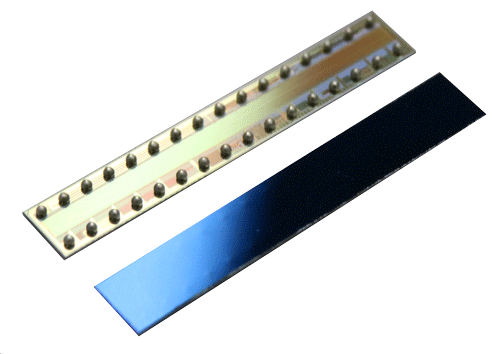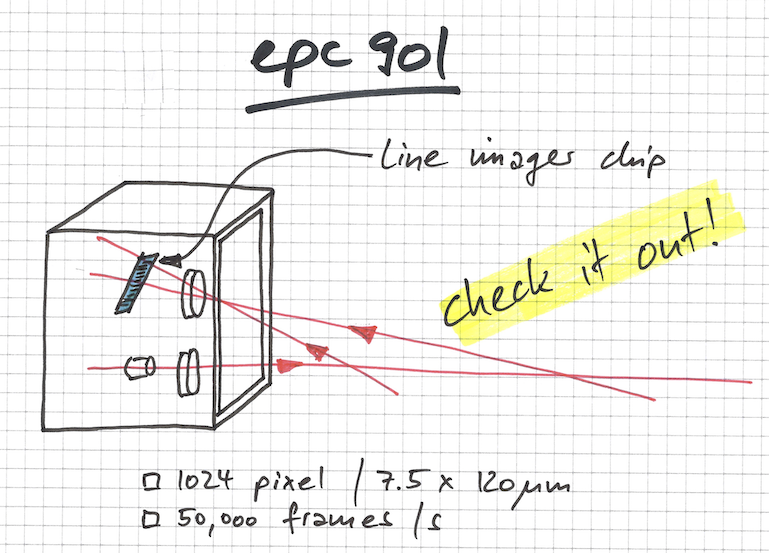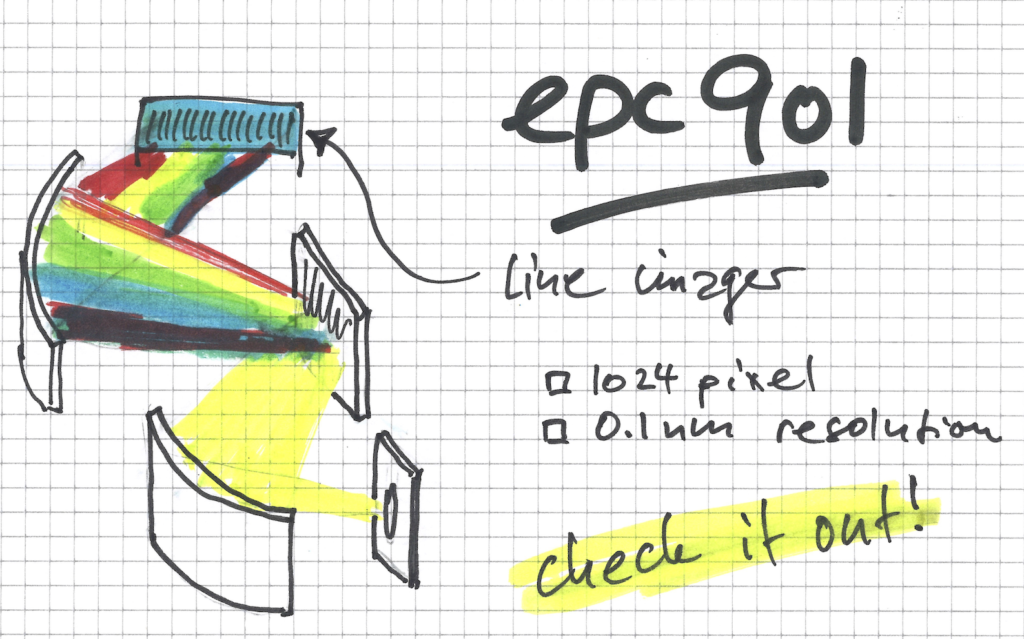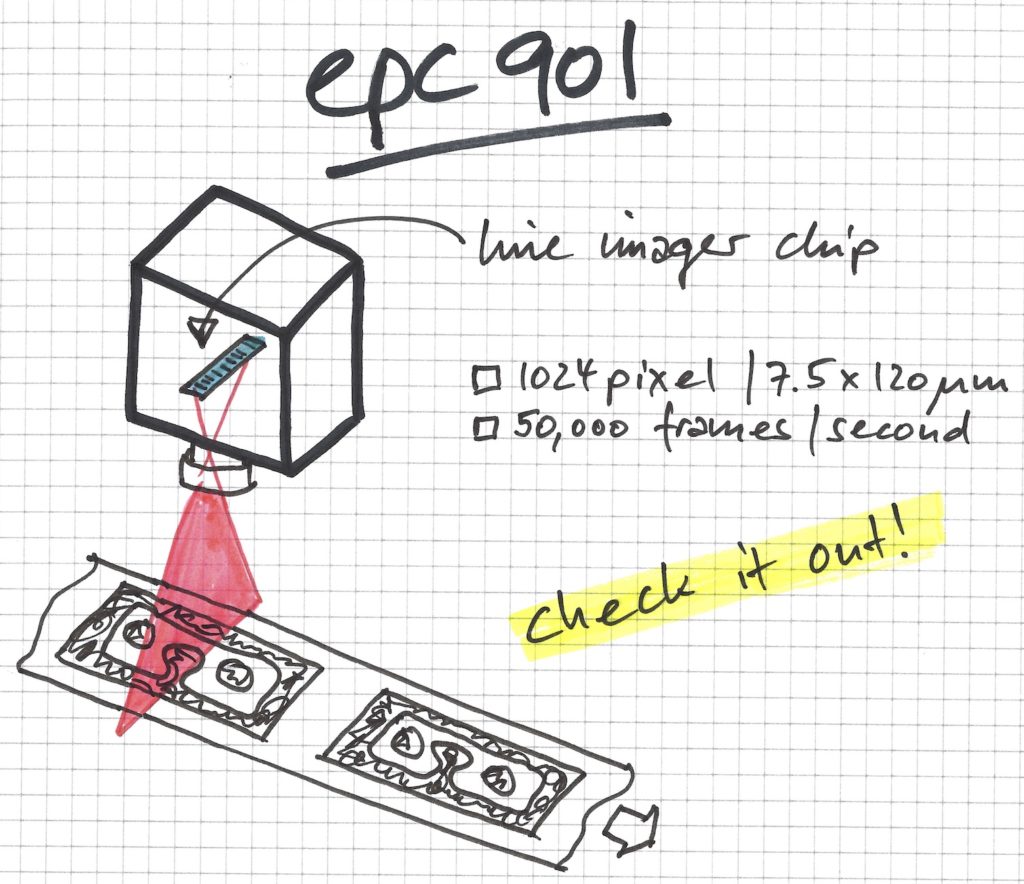 epc901 CCD line sensor 1024×1 pixel

The epc901 IC is a high-performance CCD line sensor capable of storing a total of 4 frames in the frame store elements for ultra high-speed image acquisition. The acquisition of the image is con trolled by the external control signal SHUTTER. The epc901 flags when a frame is ready for read-out by asserting the DATA_RDY signal. The transmission of the frame over the video amplifier is controlled by the external control signal READ. When a read-out is initiated by a pulse on the READ signal, it is sampled by a CDS stage. After a fixed delay the frame can be shifted out through the video amplifier by applying the appropriate amount of read clock edges.
epc901 Evaluation Kit
The Evaluation Kit epc901 is a fully assembled and tested system for the evaluation of the the epc901 line imager. The Evaluation Kit consists of an epc901 camera module, a mainboard, cables and software.
Learn More